References
The permanent and comprehensive satisfaction of our customers with the products and the service of the UNGER Kabel - Konfektionstechnik GmbH is our main goal. Representative selections of our customers from the global player to the midsized companies are:
Power Tools
Especially our customers from the section power tools trust in our quality, safety and the life span of our products. Because of our continuous development we are well prepared for the extreme customer requirements towards the peeling or bending tests. You can find our power cords for example on garden tools, boring machines, angle grinders, handsaws …
Household Appliances
For our worldwide leading customers of household appliances we concentrate first of all on the field of innovations. Together with our customers we develop for example new connection systems to optimize the comfort and handling for the end consumer. The product portfolio reaches from hobs, oven and refrigerators until the smaller household appliances like vacuum cleaner, coffee machines or hair dryers.
E-Mobility
The E-Bike went to one of the greatest developments of the electric vehicles in the past few years. No matter if there are with pedal assist as Pedelec or without pedomotive as E-Bike, the variants are wide-ranging. To fulfill all the customer requirements of the production a close cooperation has top priority. Either if the article is processed by hand or with the newest facilities it makes no difference towards the high quality.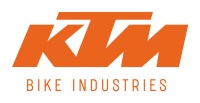 Heat engineering/Electro
Electric heating systems or elements are represented in many different industries and fields. Not only for electric heating or electric fireplaces but also for the automobile industy, medical technology and household equipment, power cords and cable sets are produced in many varieties.
Automobile
The automobile industry is one of the major industries in Germany. Within the manufacturing process concerning the final assembly the development moved further towards pre-built modules. With our fully-automated processes we produce sensor wiring for lambda probes and ABS systems of the highest precision.

Lighting engineering
As a manufacturer for the different types of wiring we produce also goods for the industry of lamps. Our power cords are used with different end products. Regardless if there are for interior or outside lighting, housing lamps or products from the folk art of the Ore Mountains, the candle arches. Especially trough the use of modern LED technologies it is possible to create new trends for the customers.